About
Us and Our Product Lines
Showcasesource.com is a registered trade name of Can-Bramar Ltd. The company was established in 1995 and specializes in the production and distribution of quality store fixtures and displays.
Our products are sold throughout the U.S., Canada, Latin America, and Europe through a network of authorized distributors and dealers that have product in-stock and ready to ship. You also benefit from reduced shipping costs, professional assembly, and service near-by.
We are constantly striving to improve the quality of our products and services and appreciate any comments from our valued customers.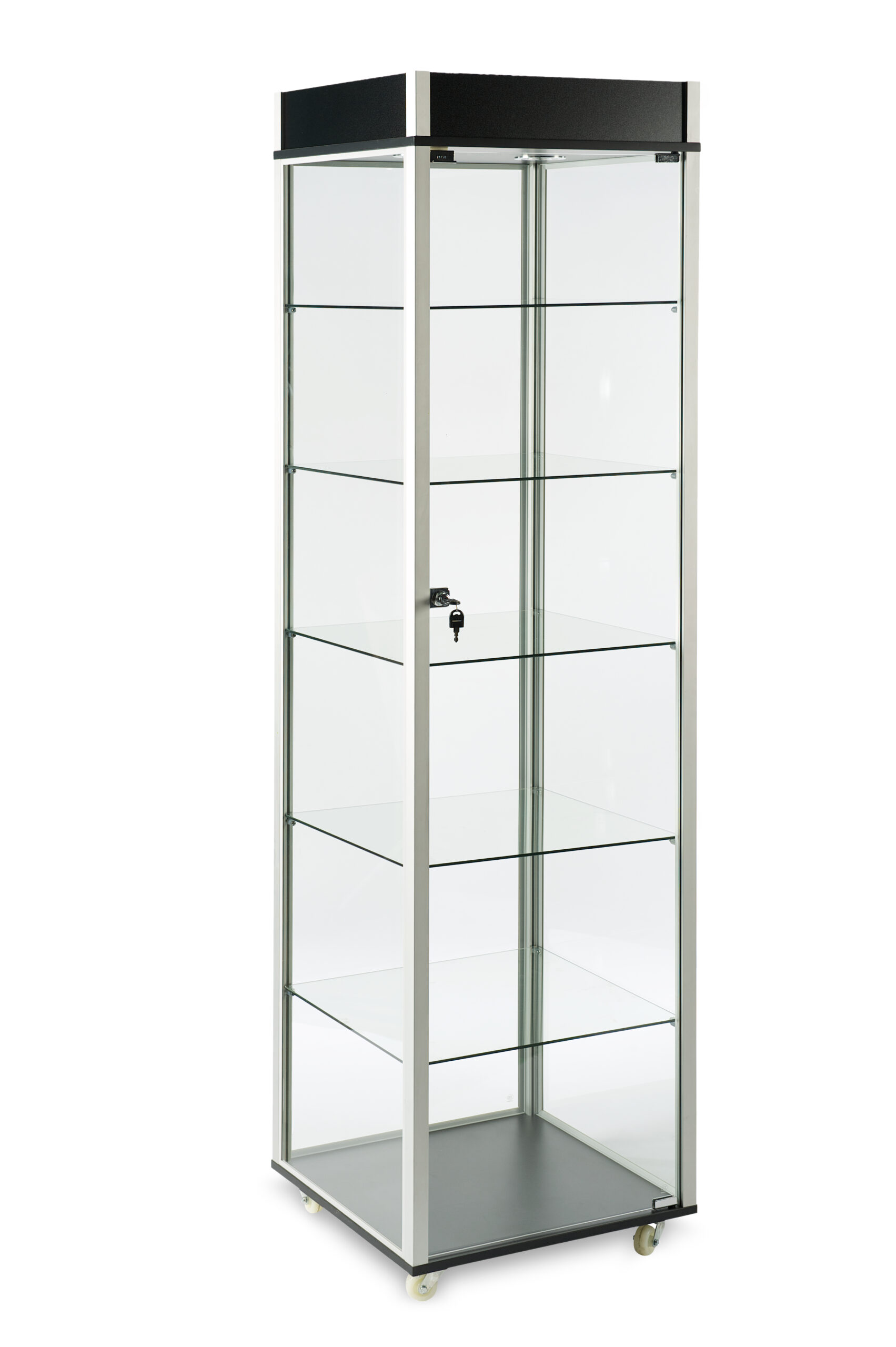 ShowcaseSource.com specializes, as our name suggests, in showcases and display cabinets. Our products are a sure fit for all types of stores. We provide personal, reliable and timely service as well as quality products. Our displays are structured on glass, aluminum and MDF. Glass is a durable, easy cleaning, and high end material. All the large panels of glass on our Vision line of Showcases are tempered. The large glass panels on our CB line Wall, Tower, and Trophy showcases are also tempered glass.
Many of our closed showcases and cabinets include lock and keys, so you don't have to worry about the security of the products you are displaying or storing in them.  Our showcases come in different colors, lengths and some come with levelers or casters, depending on the item. Levelers and casters help you move and stabilize the showcase on different types of floors.
Display Case Product Lines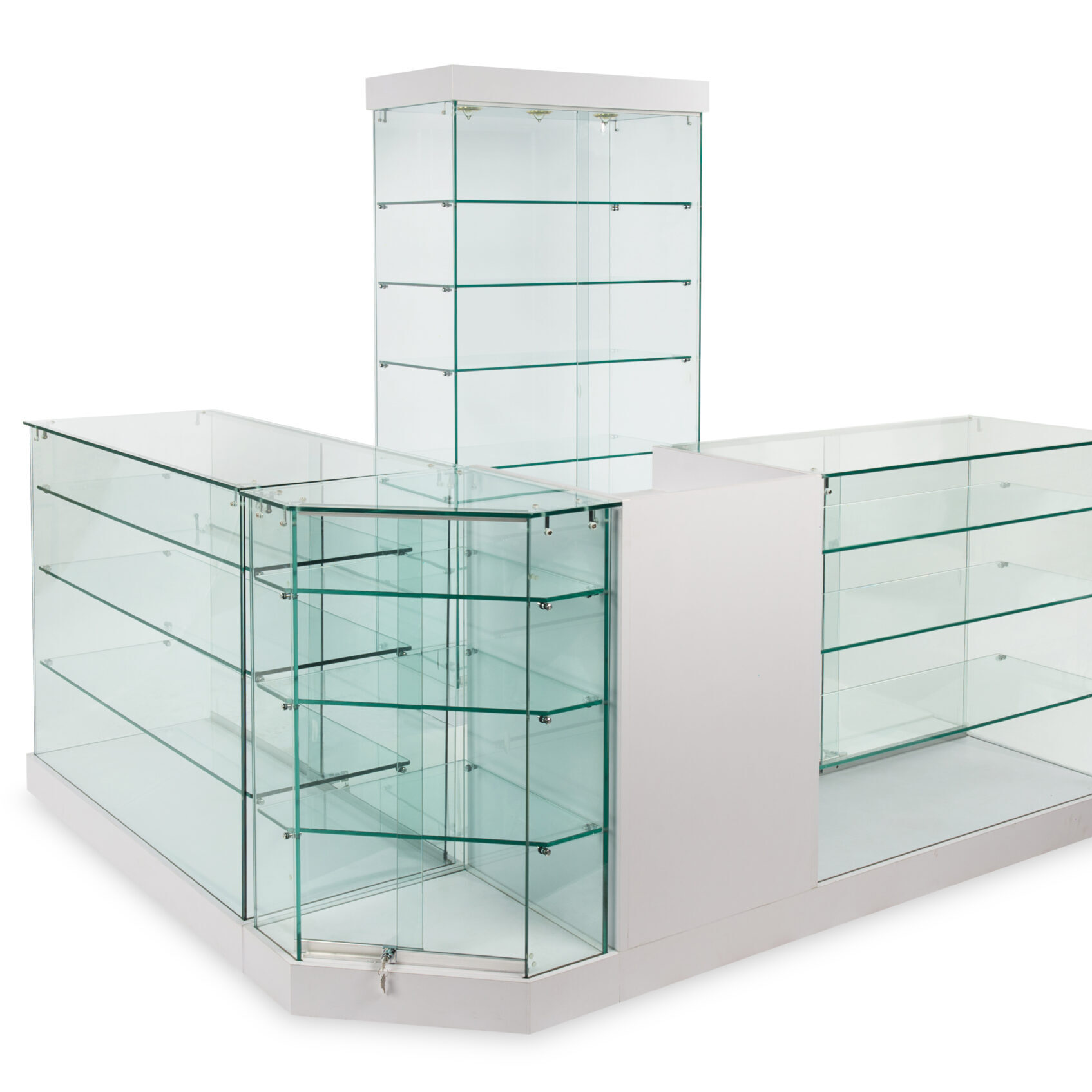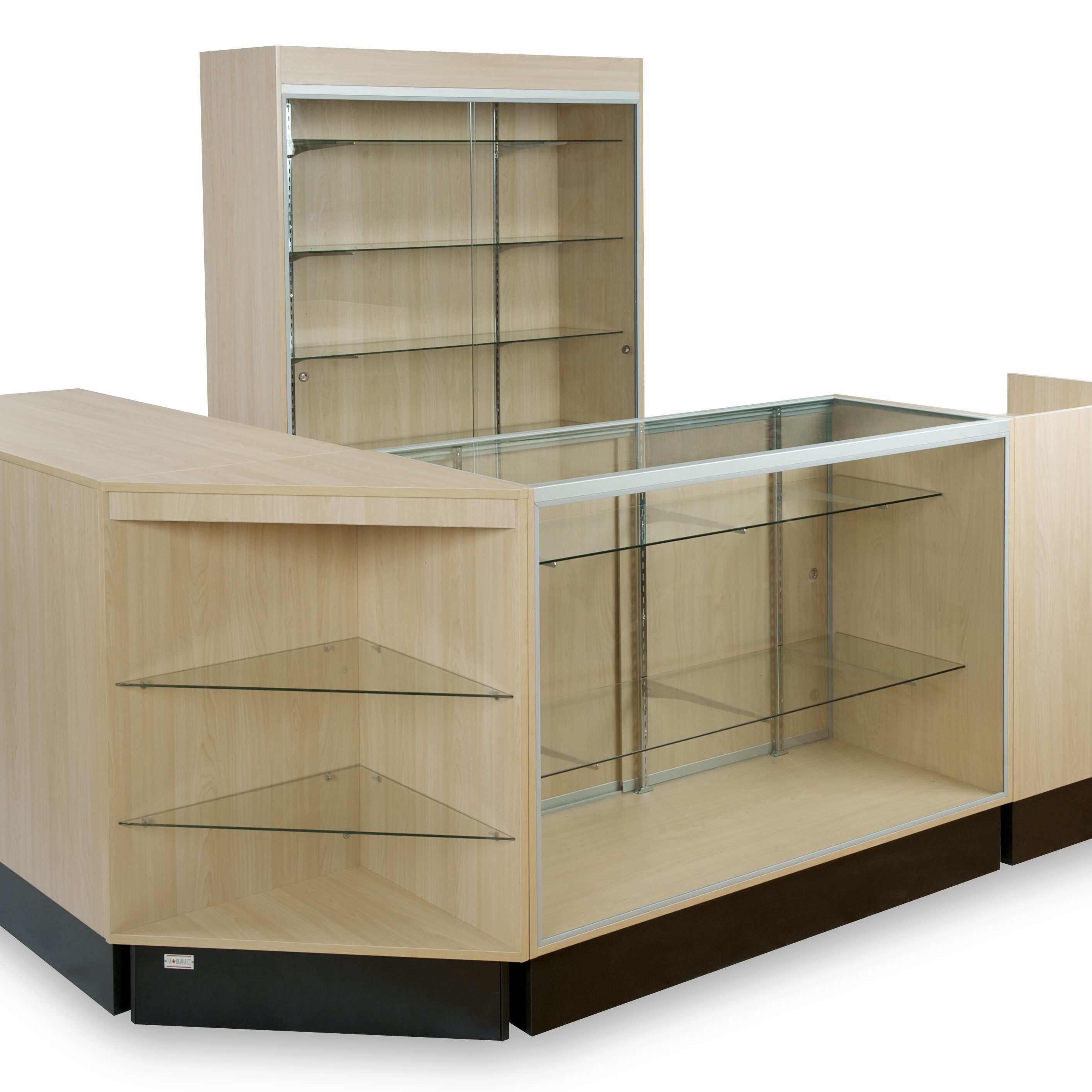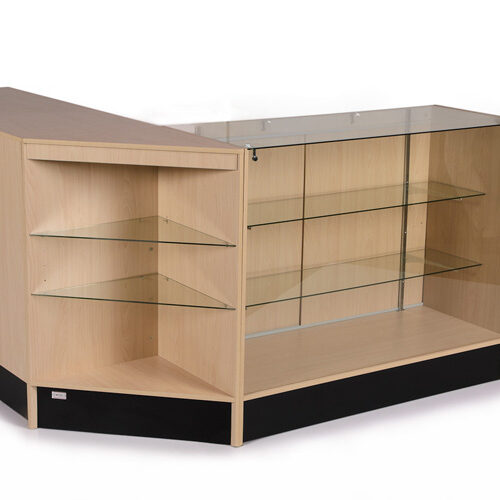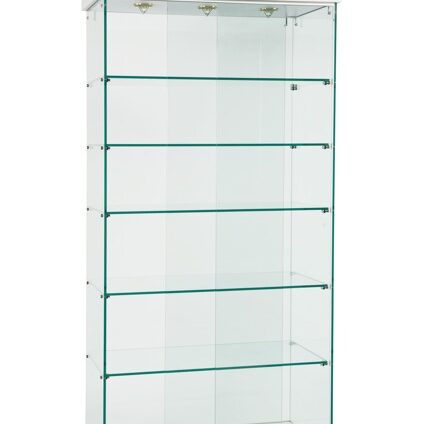 The VISION Series Glass Display Line is very popular in optical outlets, gift shops, jewelry stores, and many other boutiques. It features a high end, custom look at an economical price. This line satisfies the most particular aesthetic tastes while achieving a high quality standard. Our Vision Line showcases are made with tempered glass. Many of the cases feature 8 mm thick glass with a distinctive green edge that is appreciated by top designers. They offer an unrestricted view of the objects or merchandise on display. In addition, these cabinets are sturdy and durable, and carefully finished.
LED lighting is offered for most of our display cases. LED lighting technology utilizes light-emitting diodes (LEDs) as the source of light. Since the light output of individual light-emitting diodes is small compared to incandescent and compact fluorescent lamps, multiple diodes are often used together.
The LED lighting offers a long service life and high energy efficiency. The lifetime of LED is unaffected by cycling on and off and more difficult to break than fluorescent tubes. The LED lighting option is very compact and concealed with a slim lined reflector. It's multiple point light source produces sparkle which is especially suitable to gift items and jewelry.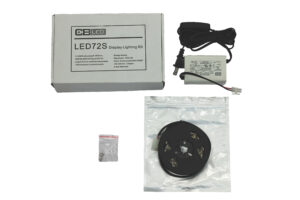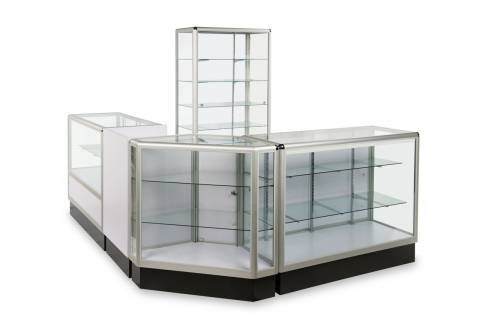 The ESSENTIALS series display cases are designed for the very budget conscious retailer. This line allows you to have a very functional and attractive combination of showcases and cabinets that suits your retail requirements. The Essentials cabinets and glass cases can be combined to form a versatile kiosk or used as stand-alone displays. Our cases are very study and are constructed with 5/8" MDF board laminated with white, maple or black melamine. They are built to last.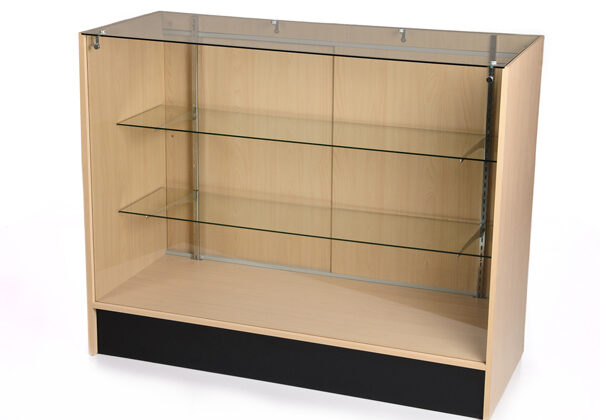 You can mix and match our Vision Series, CB Series and ESSENTIALS Series according to your project needs. Many of the units in these three series are the same 20" depth and 38" height so they work well when matched together.  Let us help you with your showcase needs today!